I'd love to keep things interesting.

Student of Architecture. Young and sentimental.

Canon. iPhone photography.

Books and Red Rouge.


Tweets by @mknossxxx

INSTAGRAM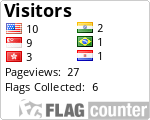 Back to my old love, which is rock. Yeah. Blame #1 Crush by Garbage 😉 | Camou jacket, Twin skull muscle tee, black bandage skirt, Silver glittered pumps 👌 #OOTN #OOTD
You're on a different road, I'm in the milky way, you want me down on earth, but I am up in space, you're so damn hard to please, we gotta kill this switch, you're from the 70's, but I'm a 90's bitch. ✈️
Bought food for the lolo outside the UP Manila Campus. His other eye's not capable of seeing. I lost my lolo not so long ago so I decided to buy him food 💕 I'll give him some on Friday again!
She went to sleep earlier than I did huhu 🐶
Instax 7s FOR SAAAALE!!

- Comes with a pouch and 4 AA Batteries.
- Used for nearly 2 months (20 shots) (bought it last december)
- No hidden defects
ONLY FOR 2,5k!! Slightly negotiable 😊
09179985092
muchsweg
Galaxy! Sue me. #bored #nailart #nailpolish #galaxynails #nails
Who doesn't love floral? 💅👑
Throwback 1997. 😭😂