I'd love to keep things interesting.

Student of Architecture. Young and sentimental.

Canon. iPhone photography.

Books and Red Rouge.


Tweets by @mknossxxx

INSTAGRAM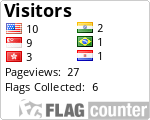 Cramming.
I'm dying already!!! My blockmate and I have been spending nights together just to finish our term paper —which is approximately… 10 pages and we have finished not even a .00001% of it because we both end up sleeping early.
What makes me worry even more is that, I have to finish my sketch of the Manila Cathedral before 5PM. Tomorrow. I'm 50% done with it BUUUT, I have two dental appointments. One from my dentist, and my ortho.
You are killing meeeeeeeeeeeeeeeeeeee or should I say, I'm trying to commit suicide —slowly
Architecture will never really go along with cramming, I tell you. 
Yung totoo? :)) I have a feeling I won't get to finish this on time 😂🙈 💩 #buhayarki #sketch #manilacathedral
Not even half way through 🙈😖😭
Manila Cathedral. #architecture #cathedral #manila #church #photowalk
San Agustin Church. Hallo, Sophia! #architecture #intramuros #photowalk #manila
You only live once.
I love these gorgeous girls! :"> I love you guyss!
Happy Birthday to DFR2's princess!
We love you Peter Monica Santillan Tayag!!! :')
The right one will walk into your life unexpectedly.
Sometimes, it's too late to patch things up.